My Hardware Stuff
!!!LIP!!!
My PC rig is a self built:
ASUS A55BM-A Motherboard
Intel Core i7-3770 @ 3.40GHz
8GB Corsair Standard Ram
64GB OCZ Vertex R2
500GB Hitachi HCS721050CLA382
500GB Seagate ST3500312CS
Nvidia Geforce GTS 1080
Lian Li Aluminum case with a 750 Watt Corsair power supply
Currently running windows 7 Ultimate!
The audio out on the PC is piped into an old NAD 3020 amp and a pair of B&W 602 Speakers... I also have the option of a pair of Sennheiser HD 380 Pro's...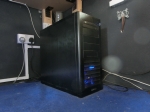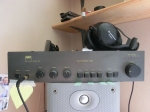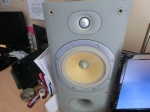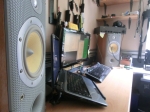 I have 3 laptops, one I use only at home for perl development work, one I use for out and about and a netbook that hardly ever gets used aside from testing designs in small screens!
Panasonic Toughbook CF-29 (custom pain job)
Intel Pentium M 1.60GHz
16GB Ram
OCZ 16GB SSD With a SATA to IDE converter in the drive bay with the drive!
Dual boot Windows XP and Debian 6 (Squeeze)!
This is mostly used for client meetings and when I travel. It's got a built in sim card slot and GPRS modem so it is a completely independent mobile solution.. It also has a rather funky paint job don't you think? And yes, toughbooks are really REALLY tough, they are also really REALLY expensive! I got this one in 2007 about 6 to 10 months after release and it cost well over 3 months wages but... It's NEVER let me down. It's been dropped, sat on, rained on, had engine oil all over it (just washed it off with hot soapy water) and it's still going with the original battery (that lasts about 5 hours still).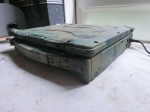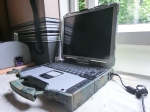 Toshiba Satellite
Intel(R) Core(TM) i5-2430M CPU @ 2.40GHz
8GB RAM
256B OCZ Vertex R2
GeForce GT 525M (one of the last generation of sub 1k laptops with a discrete video card!)
Windows 7 Ultimate / Debi's Squeeze Dual Boot
This is connected to my desktop via a funky little program called synergy that allows you to cross plaform share your mouse and keybaord with another machine!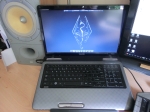 Amiga A1200 Amiga A600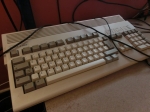 I have 3 Commodore Amiga's. One A1200 is bog standard and in mint condition, poor old thing gets to sit in it's box day after month after year and never get used. The other A1200 (pictured) is a pimped up custom machine with a few additions to make retro gaming a better experience. It has a ACA1230 accelerator running at a massively powerful 15MHz, couple with 128MB RAM it is one contextually fast A1200. It also has a gadget called a flicker fixer that attaches directly to the video chip and outputs a signal suitable for a modern monitor so it can be plugged into anything with a VGA in on it! The A600 is just a standard immaculate condition A600 that was originally bought as the full kit and kaboodle. It's got a multi-sync monitor a printer and all the gadgets you could ever want.
Bowtech Sniper:
A 60lb compound bow with a Just B-Cuz release, what more can you want...? I only use aluminum arrows because I could not bring myself to pay £300+ for a set of carbon fibre arrows... Mug's game!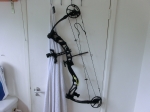 Kaya Khan
A 45lb recurve that's really fast and a real pain to shoot accurately but it is a lovely bow, just over one pound (550 grams) in weight.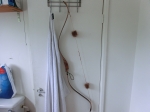 I have quite a collection of knives, short, fat, thin, long, heavy, pretty, ugly.. The lot. I won't go into details here, I'll just show picture of each one ant name it!
Boker Plus XS (Current Carry)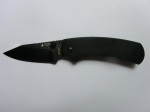 CRKT LIONG MAH (Current Carry)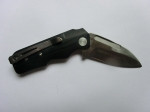 Lansky World (Current Carry)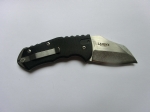 Byrd Croc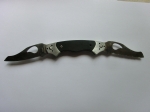 Chris Caine Folder (sold as UK legal carry... DON'T CARRY IT OUT OF YOUR HOUSE!!!)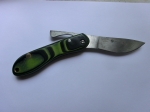 ESEE-6 (Rat Cutlery 6) - (My Current outdoor/camping knife)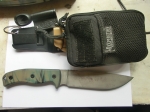 Falkniven F1 (Backup outdoor/camping knife, the handle is too small for me)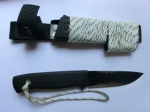 Coldsteel Finn Bear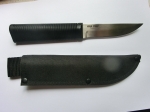 Fox Knives (Italian) 493-2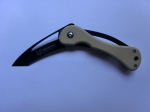 Unbranded Japanese Higo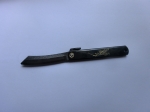 Mora Carbon (Backup outdoor/camping knife, excellent knife!!!!)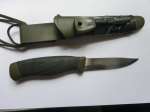 Mora Classic #2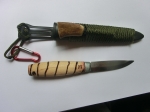 Opinel 6 (food/fish prep) and 10 (desk knife, convex, lends to letter opening without blunting)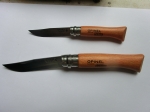 Coldsteel Roach Belly (never used)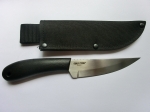 SOG Sealpup Tiger (badly reground by me to remove serrations) - (birthday gift from wife)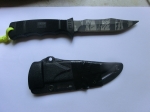 Svord Metal Peasant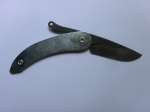 Smith & Wesson SWAT II (badly built, screws come loose in minutes)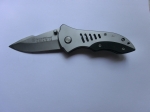 Coldsteel Tanto (can't get these anymore, only a lighter version)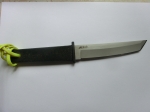 Comments
---